1.First open the config window of bubbles screensaver from start button

it will open the follow window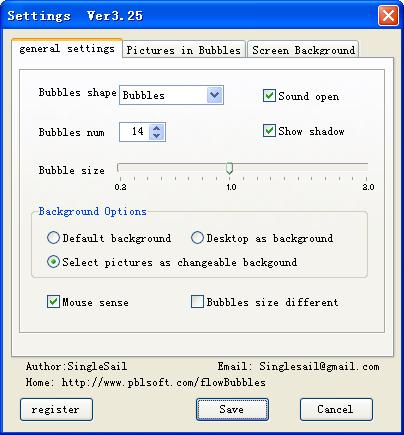 2.Press the register button
open the register dialog, this can open from config dialog.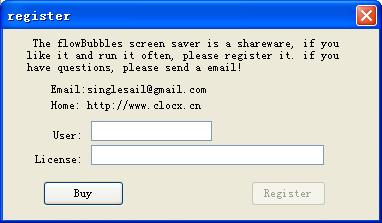 The user name and authorization code(License) provided for flowBubbles are case sensitive and must be entered EXACTLY as received from flowBubbles work team.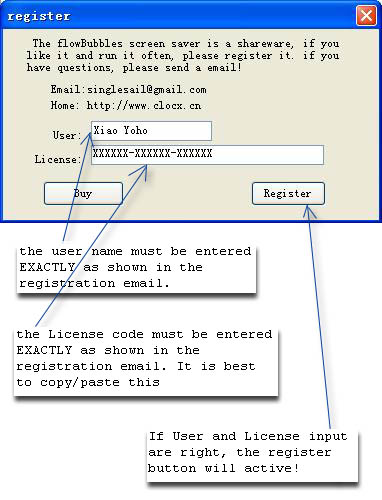 The EASIEST and MOST RECOMMENDED way to enter the code correctly is to copy it from the message message received from flowBubbles using the clipboard (select it and then copy to clipboard), then paste it into the authorization dialog edit box (using Ctrl+V).
if register success, follow dialog will display.